¨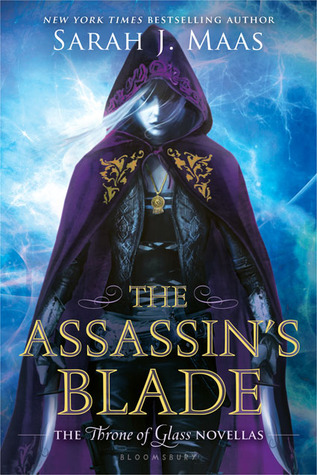 Smakebit på søndag er en bloggutfordring på bloggen til
Mari, flukten fra virkeligheten
. Det går ut på å dele en liten snutt fra boka du leser nå. Siden jeg er midt i eksamensperioden og er svært fristet til mye har jeg resonert meg frem til at det er bedre å lese bøker fylt med noveller, enn hele bøker jeg vet jeg ikke kommer til å klare å legge fra meg.
Jeg er nettopp ferdig med
My Ture Love Gave to Me
som er redigert av Stephanie Perkins. Så smakebiten kommer fra en annen novellesamling, nemlig
The Assassins Blade
av Sarah J. Maas.
Novellesamlingen som er
pre
-historien til Celaena Sardothien fra Throne of Glass serien.
Celaena bowed her head to the Pirate Lord.
"I'd rather not get my hands dirty in that mess."
Rolfe's lips formed a thin line.
"Funny, given that you tripped the man who started the brawl."
Smakebiten er fra side 63 og er en del av novellen "The Assassin and the Pirate Lord."